How to Unlock Phones After Order: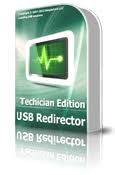 DOWNLOAD
1- Remove The Sim Card And Any Screen Locks Please.
2- Go to Settings/ About Device/ Software Information And Tap 8 Times On Build Number To Activate Developer Options.
3- Go to Settings/ Developer Options and Enable USB Debugging.
4- Dial *#9900# and select Debug Level Disabled/LOW Then Select HIGH.
5. Dial *#0808# for (TMB, ATT, CCT, AIO, CHA) / Dial ##3424# for (SPR) / Dial ##366633# for (VZW) And Select DM+MODEM+ADB.
9- Open Tool Downloaded Before And Enter Tech Ip Address: Contact On Whatsapp: +18296572690 For Get the address.
10- Go To canyouseeme.org From Your Computer And Send Us Your Public IP Address Please.
After Connect The Device To The Program And This Show You Step 2 When We Start To Process Your Order Change To Step 3 Will Show a Dialog On The Phone Screen, Check Box Always Allow And Then Press OK Please.
In Conclusion, UNLOCK Is Instant And Permanent, You Can Flash/Reset Phone After UNLOCK DONE
Blacklisted, Lost, Stolen Are Supported.
!Note: Don't Work Inside Country Phone Are Banned Work Outside!
In Case Of Charge Back Claim On Order Completed. We Will Blacklist Your Device's IMEI Worldwide.